Website Funded by
AMNR Friends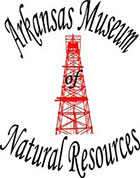 Please forgive us! This page is currently under construction.
We invite you to visit the Museum Gift Store. A walk through the Museum Store opens up a wealth of unique gift selections that include time-honored Watkins products, petroleum related books and gift items, and a large selection of books on Arkansas and petroleum history.
Call to schedule your group!






The Exhibit Center and Oil Field Park are fully accessible.
Parking spaces near the entrance
Wheelchairs available (2 onsite)