Website Funded by
AMNR Friends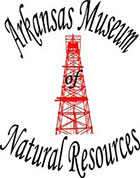 Blinking lights, rolling marbles, flying machines and jittering contraptions. The Tinkering Studio at the Museum is active space where guests are able to slow down and immerse themselves more deeply in an investigation of scientific phenomena and make something representative of their creative selves.
Call to schedule your group!






The Exhibit Center and Oil Field Park are fully accessible.
Parking spaces near the entrance
Wheelchairs available (2 onsite)